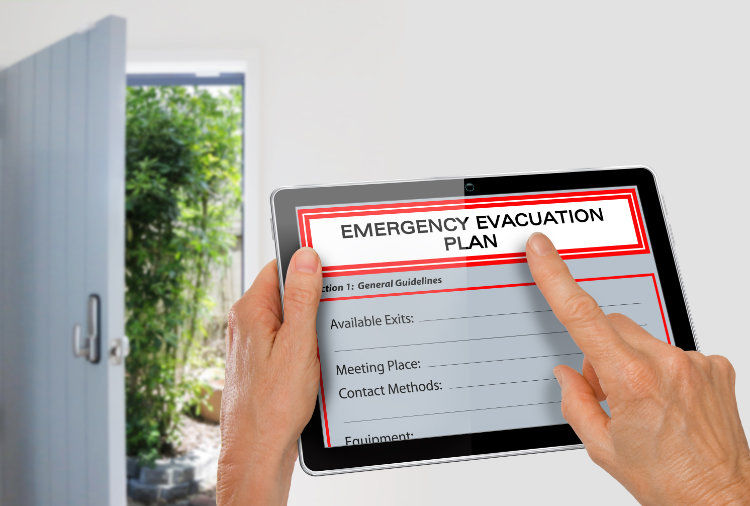 The Duties, Role, Responsibilities Of A Fire Marshal, Warden
What are the duties of a workplace fire marshal..? Fire marshals or wardens within the workplace must have a building evacuation plan and structure to follow within the company that they work, which will allow them to aid building evacuation in an emergency and the evacuation plan has to be kept up to date on a regular basis to ensure that it works correctly.
While working as a workplace fire marshal you must not put yourself at risk while carrying out your fire warden duties within your company, as you are there to carry out essential elements of fire prevention within your company to help keep other staff members safe.
Fire Marshal Duties & Responsibilities Include
Assess fire risks and take appropriate action
Reporting to supervisors of any concerns
Ensure the general public are aware of fire evacuation.
Take the correct action in the event of a fire
Ensure building is evacuated as safely, without putting yourself in danger
To help you stay compliant we can offer an online fire marshal training programme, which is approved by RoSPA and also CPD certified.
Training is conducted using video based instruction and each fire marshal video can be paused or rewound so that you can gain a better understanding of the course content and structure, before you move on to the next section.
Video Based E-Learning System
Nearly 4 Hours of course video
Print Your Fire Certification
CPD Certified & RoSPA Approved
Course Fee Includes All Certification
£25 + vat

Our online fire marshal course is an ideal learning platform for office staff, doctors, dental & hotel receptionists, factory and warehouse workers, or anyone who would like to gain workplace fire marshal certification.
Training is completed through your own secure training area, so you can complete your training either at work or at home and at a time that is convenient to you.
Company setup is also available so a company administrator can buy fire marshal course credits and assign to staff members within their workplace. They can also monitor the training as staff members progress through the course.
For any additional information you may require see our fire marshal training page. You can also register for training by clicking the "Begin Training" button above and once you have successfully completed your fire warden, marshal training course you will be able to print, or download your fire marshal certification for your records.
We do offer discounts from training and can offer companies and groups a considerable discount for buying multiple training licences, please contact us for additional information regarding this.
Additional Online Health & Safety Courses
We offer many additional online health and safety training courses through our health & safety training company website, click the picture below to be taken to the course registration page, or click the text link to be taken to the course page for additional information.
If you would like any additional information regarding any of the fire marshal, or online health & safety training we have available please contact us through our contact us page.