RoSPA Approved Fire Marshal Training Online, Fire Warden Course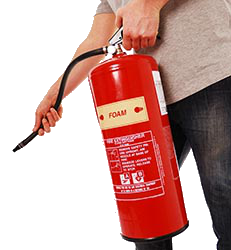 We offer a comprehensive and in-depth online fire marshal training course programme, that is CPD certified and also approved by RoSPA. This course is conducted via e-learning using video based instruction and is suitable for many working environments.
Our online fire marshal training course is an ideal learning platform for workplace nominated fire marshal & wardens, for example doctors, dentists & dental surgeries, schools, hotel reception and office staff, childminders, childcare nurseries or anyone who requires a valid and up to date fire marshal certificate for the workplace.
Having the correct and required number of fire wardens & marshals within your organisation is important and our fire marshal training online e-learning course will help you stay compliant with your workplace training requirements.
This online programme is easy to understand and complete and is designed to meet and help you comply with the regulatory reform (Fire Safety) order 2005 and training can be used to run along side your existing workplace fire risk assessment and policies & procedures.