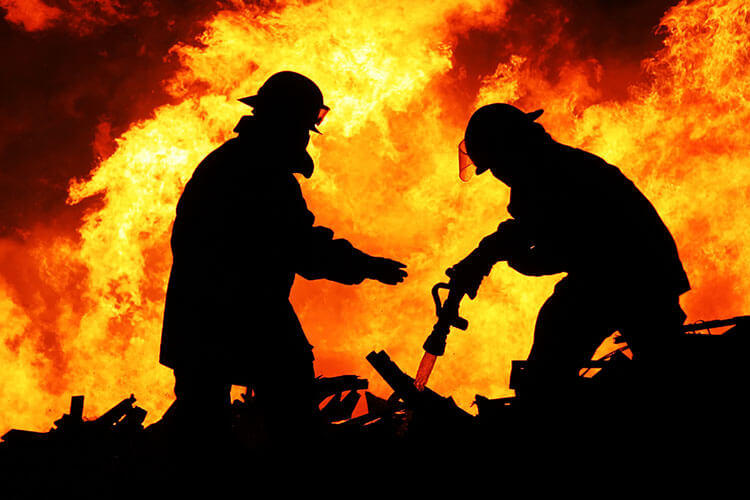 Onsite Fire Marshal Training
We offer onsite fire marshal training throughout Derby, Nottingham, Sheffield, Rotherham and all surrounding areas and can fit training in with your working schedule.
There is a legal requirement for companies to have in place nominated fire marshals throughout the workplace to help evacuate the building safely in case of a fire and their course is run in a fun and relaxed atmosphere and covers all the latest fire training regulations.
Our onsite fire marshal training course is an ideal training solution for schools and education establishments, the office environment, warehouse workers, all care home and nursing home staff, pubs and hotels, or anyone who would like to gain current certification in fire marshalling.

Some Course Content Listed Below
Understanding of the dangers of fire and smoke
Give you the knowledge to identify different classes of fire and to select an appropriate fire extinguisher to tackle fires, if it is safe to do so
Understand and recognise fire hazards and the correct actions to rectify them
Help you understand the need for regular fire drills
Give you the ability to identify the various methods of fire evacuation and accounting systems and determine the best method for their place of work
For any additional information regarding the onsite fire marshal training in Sheffield that we offer please contact us through our contact us page.
Online Training Also Available
We also offer online fire marshal training, which is approved by RoSPA and is conducted using video based instruction, with nearly 4 hours of training video. You can register and start by clicking the "Begin Training" button below, or additional information can be found on our Online Fire Marshal Training page.

All of our online fire marshal training programme are easy to follow and are RoSPA approved, conducted using video based instruction, through a secure training dashboard.
You can start your programme, leave the course and return another day and once training has been successfully completed training you will be able to print your fire training certification.
Registration is a simple process by clicking the "Begin Training" button on the left, which will take you to the simple registration process, where you can buy as many courses as you require.
Contact Us, Additional Information
We offer many additional online fire training courses and if you would like any additional information regarding the training that we can provide please contact us through our contact us page.