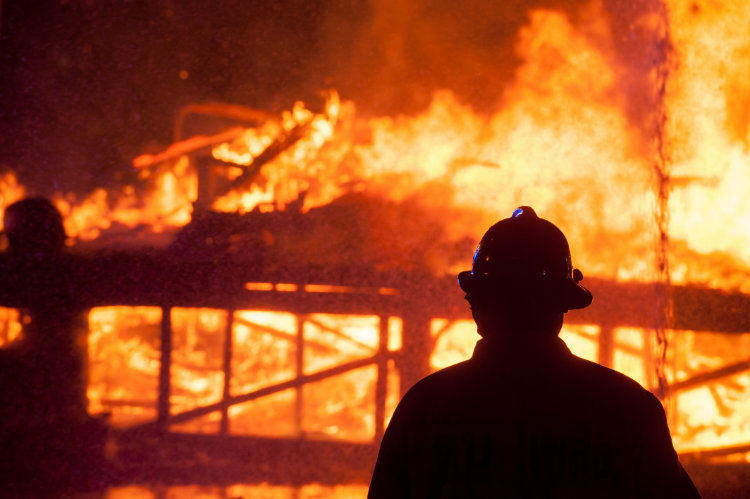 How Long Will Our Fire Marshal Certification Last
Frequently asked questions regarding fire training certification, before and once you have completed training is "how long will our fire marshal certificate last for and be valid"..? "do we need a fire marshal training certificate..?"
There are a number of factors that can control how long your fire training certificate is valid for, if you need one, as training should be updated on a regular basis. A few examples are listed below:
Has there been any changes within the building?

For example has additional space been added, or different escape routes been established. If so then you will need to update your fire warden training, but also your fire evacuation plan.

How often have we used the training we have previously completed?

If you have not completed any fire drills, or any fire reviews, then there is a good reason to believe that the training is no longer meeting the companies needs.

Do we need a fire marshal training certificate?

All companies large or small are required to have in place nominated fire marshals and the amount is dependant on the size and type of company.
It is advisable to retake any training if there are changes within the building that you have previously completed fire marshal training for. Likewise any changes within the building need to be written into the evacuation plan and taken into account.
Online or Onsite Fire Marshal Available
We offer either onsite fire marshal training at your premises, which can be fitted in at a time that is convenient to you, or online fire marshal training is available, which is CPD Certified & RoSPA Approved and is conducted using video based instruction, from within your own secure training area.
Each fire training video can be paused or rewound so that you can gain a better understanding of the course content and structure and all fire marshal certification can be printed on completion of this course.
Our online fire marshal course programme is an ideal learning platform for warehouse staff, factory workers, all office staff, secretaries, doctors, dental receptionists and more as it can be completed at a time that is convenient to you throughout your working day, or at home and is an ideal training solution to be run along side your existing health & safety policies and procedures
Chemistry of Fire
Common Causes
Basic Safety Features in Buildings
Introduction to Fire Extinguishers
What to do in Cases of Fire
Statistics
Current Safety Legislation
Fire Risk Assessment
And Much More
Video Based E-Learning System
Nearly 4 Hours of course video
Print Your Certification
RoSPA Approved
CPD Certified
£25 + vat

For additional information regarding the online fire marshal programmes we have available see our fire marshal page.
Additional Online Health & Safety Courses
Through our additional Online Health & Safety Training website we also offer many addition online health & safety courses for the workplace that are completed using video based instruction. These health and safety at work courses meet many standards and can be completed at a time that is convenient to you.
Click the picture below to be taken to the course registration page, or click the text link to be taken to the course page for additional information.
If you would like any additional information regarding any of the fire marshal, or online health & safety training we have available please contact us through our contact us page.