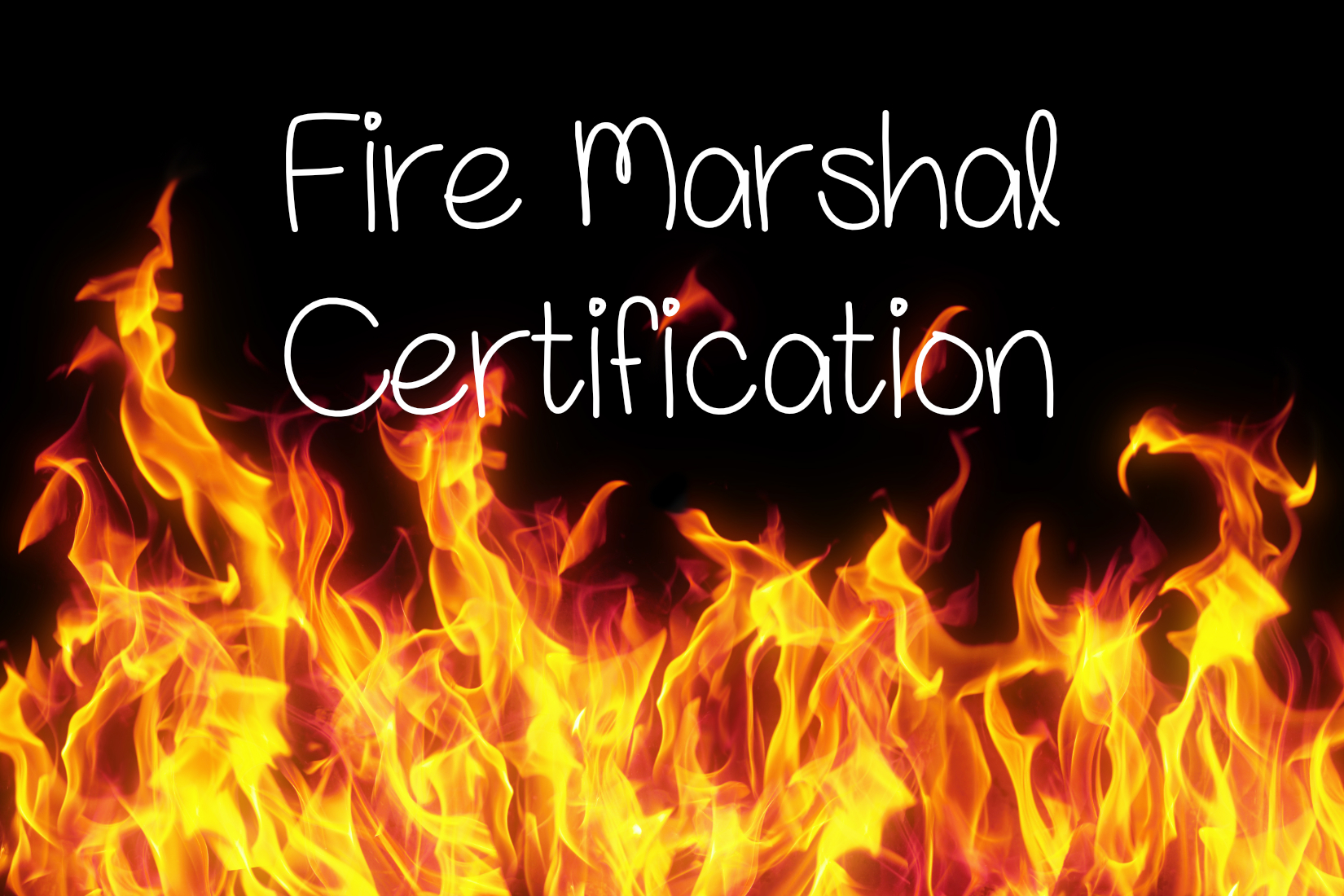 Fire Marshal Certification Online Training
Certified workplace fire marshals and fire wardens are responsible for identifying workplace fire hazards, also they help the company to minimise fire risk and ensue that everyone within the workplace has a good understanding of fire evacuation procedures.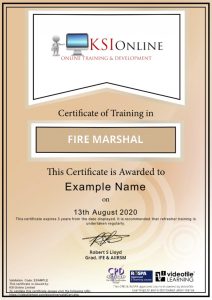 Under the Fire Safety Order 2005 companies have a legal requirement to ensure that there are an adequate number of trained fire marshals within the workplace to aid in an emergency situation.
The number of required fire marshals is dependant on a number of things, but is not limited to:
The size of your company
The type of work your company offers
Is the company workplace a higher risk environment
The amount of flammable chemicals & combustible materials on site
Does the company offer working shift patterns
An example industries of where additional fire marshal would be required is the care home and also the school & childminding environments.
Care homes because there are many elderly residents, but schools & childminding environments as there are many young people.
To help you stay compliant with your workplace fire marshal certification we offer many online fire marshal training courses, which are conducted using video based instruction from within your own secure training area. Our courses are also RoSPA approved and CPD certified.
Our online fire training certification can be an ideal training solution for care home staff, doctors, dental & hotel receptionists, shop assistants & retail outlets, office staff, warehouse & factory workers, or anyone who would like to gain a fire marshal certificate.
You can select your required course from the menu above, or you can follow these links to our Fire Marshal, Fire Extinguisher or Fire Marshal for Care Homes pages.
If you would like to contact us for additional information regarding the fire marshal training online courses that we offer you please do so through our contact us page.