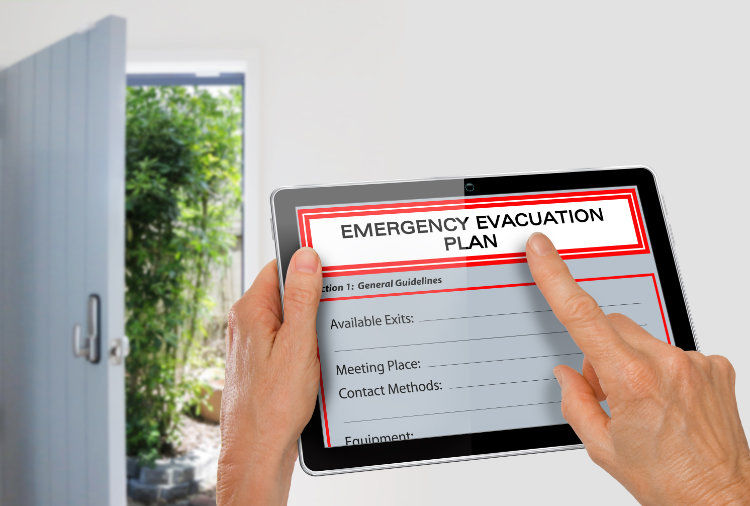 Company Fire Evacuation Plan
It is very important that all workplaces have in place an emergency fire evacuation plan, which can be called upon in the event of an emergency fire evacuation situation within your company.
Your emergency evacuation plan would have been developed based on your type of workplace and also working practices. Your plan should also included the level of risk and the findings of the company fire risk assessment.
Some Plan Content, Which Should Be Included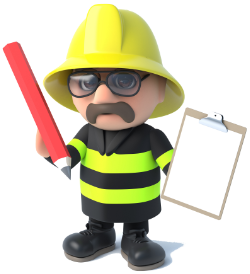 Actions on discovering a fire
Calling the fire brigade
Details of your fire alarm system
What to do if the fire alarm is raised
Fire register
Company roll call
Identification of important escape routes
Fire assembly points away from the building
Evacuation of disabled persons
Who will meet the emergency services on arrival
Where to find the fire fighting equipment
Isolate any power supply if safe to do so
Any specific responsibilities of individuals during a fire
Relevant training for staff members
The above content and is just an example of what can be included and the plan should be relevant to your business.
Online Fire Marshal Training Information Below
We also offer online fire marshal training, which is CPD Certified & RoSPA Approved and is conducted using video based instruction, from within your own secure training area. Each fire training video can be paused or rewound so that you can gain a better understanding of the course content and structure.
Our online fire marshal course programme is an ideal learning platform for warehouse staff, factory workers, all office staff, secretaries and receptionists as it can be completed at a time that is convenient to you throughout your working day, or at home and is an ideal training solution to be run along side your existing health & safety policies and procedures and all fire marshal certification can be printed on completion of this course.
Chemistry of Fire
Common Causes
Basic Safety Features in Buildings
Introduction to Fire Extinguishers
What to do in Cases of Fire
Statistics
Current Safety Legislation
Fire Risk Assessment
And Much More
Video Based E-Learning System
Nearly 4 Hours of course video
Print Your Certification
RoSPA Approved
CPD Certified
£25 + vat

For a more detailed description regarding our fire marshal online training programme see our fire marshal training page by following this link: Fire Marshal Training.