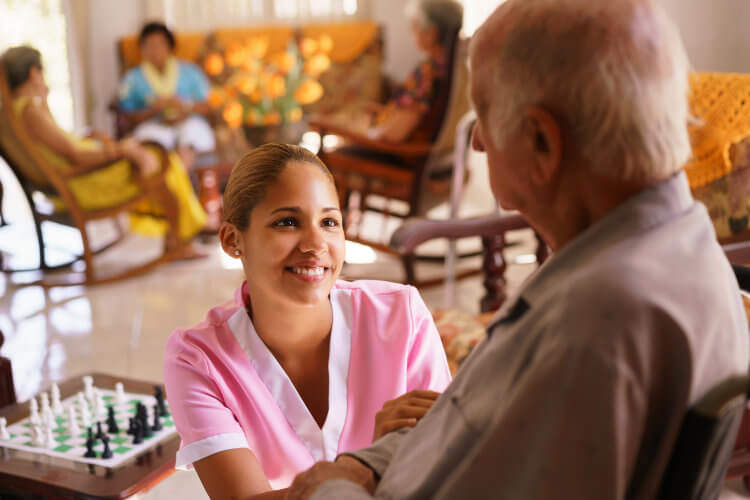 Care Home Fire Marshal Training
Keeping your fire marshal training up to date within the care home environment is vital, as there are many elderly and mobility impaired persons living within this environment and the escape procedures can be complex.
Residential care homes should be considered high risk and all staff members will need frequent fire training to ensure that any procedure is carried out as efficiently as possible and without delay.
To help you stay compliant we can offer either an onsite fire marshal training care homes course and we can also incorporate fire evacuation chair training, but also available is an online fire training care homes solution.
Register and Start Your Online Training

Our fire marshal courses are RoSPA approved and CPD Certified and are easy to follow and understand and once you have successfully completed training you will be able to print your fire training certification.
Registration is a simple process by clicking the "Begin Training" button on the left, which will take you to the simple registration process, where you can buy as many courses as you require.
Some Course Content Listed Below
Chemistry of Fire
Common Causes of Fire
Basic Safety Features in Buildings
Introduction to Fire Extinguishers
What to do in Cases of Fire
Action on Discovery
Fire Drills and Evacuation
Fire Extinguishers
Pre-Engagement Action
Using a Fire Extinguisher
Contact Us, Additional Information
We offer many additional online fire training courses and if you would like any additional information regarding the training that we can provide please contact us through our
contact us
page.