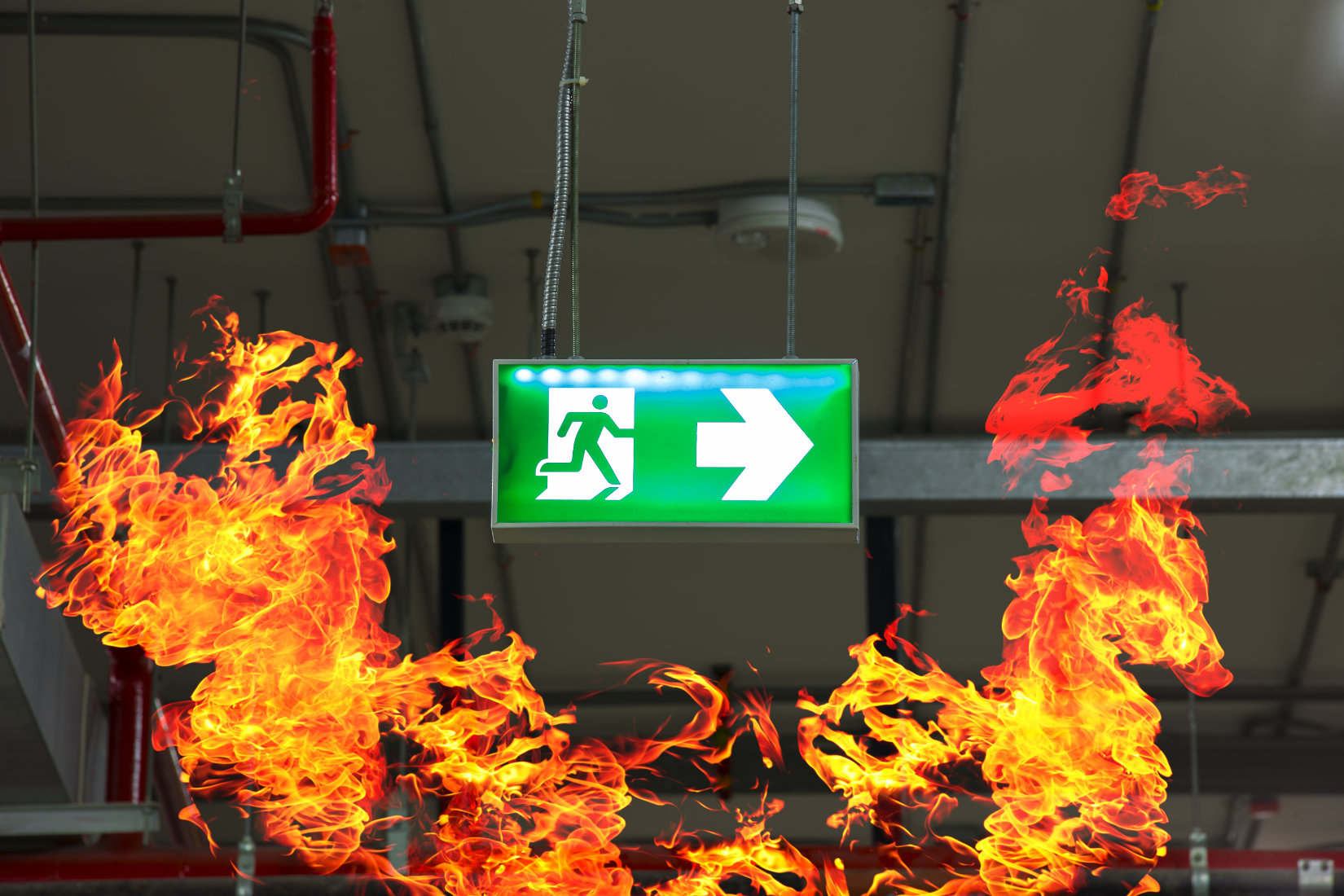 Fire Marshal Training Online, Video Based Course
There is a legal requirement for companies large and small to have in place nominated fire marshals & fire wardens to aid all staff members in the event of an emergency situation concerning fire within your workplace.
Keeping your fire safety training certification current and up to date can sometimes be difficult due to working commitments in today's working environments as time is normally in short supply for current training requirements.
We can help you stay compliant with your workplace fire safety training by offering an online fire marshal training programme that is approved by RoSPA and also CPD certified and can be completed at a time that is convenient to you using video based instruction and fire marshal training videos.
Our courses are an ideal learning solution for office staff, doctors, dental & hotel receptionists, shop & retail assistants, warehouse & factory workers, or anyone who would like to gain current and up to date fire marshal or fire extinguisher training certification.
What about fire drills...?
To help keep your staff safe it is advisable to hold regular workplace fire drills to ensure that your workplace fire evacuation procedures are current and up to date. Below are some pointers to consider:
Are your fire drills conducted twice a year..? Care homes, schools and also high risk working environment will need to conduct a more regular fire drill.
Ensure that fire drill practice is carried out at different times of the day, this may bring to account any weakness within your fire evacuation procedures.
If your workplace offers a shift pattern do the fire marshals conduct fire drills on a regular basis.
Our fire marshal online training programmes offer an easy solution to help you stay compliant with your fire marshal training requirements. Free fire marshal training certification is available for you to download and print on successful completion of your training programme.
You can register and start any of our courses by selecting them from the menu above, or if you would like any additional information then we can be contacted through our contact us page.