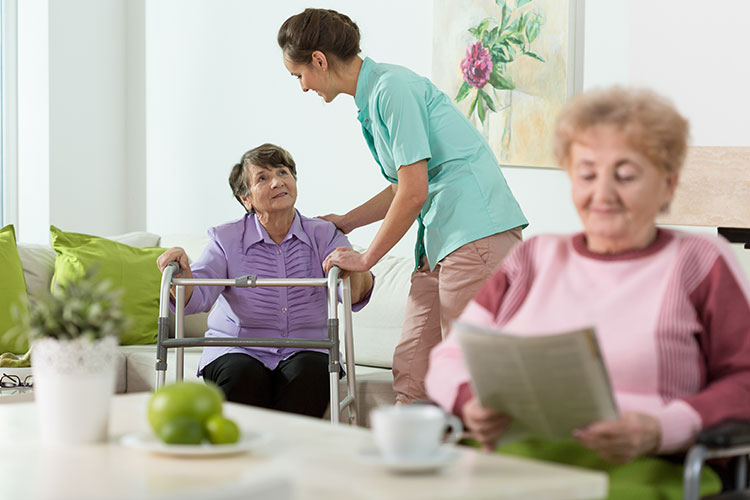 Fire Marshal Training Online For Care Homes
There is a requirement for care home staff to hold valid and up to date fire marshal certification to aid building evacuation in the event of an emergency situation, but sometimes keeping up to date with training can sometimes be difficult due to work commitments.
We can help you stay compliant by offering an online fire marshal training for care homes course, which covers the latest fire safety regulations and also the roles and duties of care home workers. The course also covers the employees responsibilities to the care home and also to the residents on fire safety.
This fire training online course is RoSPA approved and also CPD certified and is conducted using video based instruction and each video can be rewound, or paused to get a better understanding of the course content.

All training videos are easy to follow and understand and once you have successfully completed training you will be able to print your fire training certification.
This course is an ideal learning platform to be run along side your existing health & safety policies and procedures.
Registration is a simple process by clicking the "Begin Training" button on the left, which will take you to the simple registration process, where you can buy as many courses as you require.
Some Course Content Listed Below
Chemistry of Fire
Common Causes of Fire
Basic Safety Features in Buildings
Introduction to Fire Extinguishers
What to do in Cases of Fire
Action on Discovery
Fire Drills and Evacuation
Fire Extinguishers
Pre-Engagement Action
Using a Fire Extinguisher
Contact Us and Additional Information
For a more detailed description of this course follow this link to our Fire Training Care Homes page.
We offer many additional online fire training courses and if you would like any additional information regarding the training that we can provide please contact us through our contact us page.