Fire Marshal Training, RoSPA Approved, Fire Warden Online Course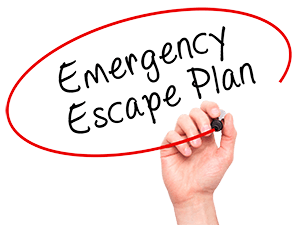 Our RoSPA approved & CPD certified fire marshal training online programme is aimed at companies and individuals who require a valid and up to date fire marshal or fire warden certificate for the workplace.
This course is an ideal learning platform for office staff, hotel, doctors, dental receptionists, secretaries, security guards, door supervisors, shop assistants, retail outlets, schools, warehouse & factory staff or anyone who would like to gain fire marshal training certification.
This e-learning programme is conducted using a video based learning system, from within your own secure learning area and covers the latest workplace fire safety regulations, the roles and duties of fire marshals, wardens and employees and also their responsibilities to the company workforce on fire safety.
Our course is available with free fire marshal training videos and once you have completed the simple registration process, either by clicking the "Start Now" button above, or the "Begin Training" button below you will be able to start your course at once.
Each of our fire warden programme videos can be paused, or rewound as you progress through the training to enable you to gain a better understanding of the structure and the course content. All certification can then be printed on successful completion of the course.
This workplace fire training course online programme is designed to meet and comply with the regulatory reform (Fire Safety) order 2005 and the course content is listed below and can be used to run along side your workplace fire risk assessment and workplace policies and procedures.