Fire Marshal, RoSPA Approved, CPD Certified E-Learning Fire Training Courses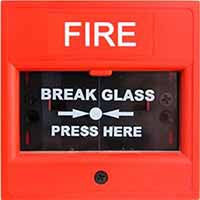 It is a legal requirement for all employers to ensure that their company have the appropriate number of fire marshals, wardens within the workforce to ensure safe fire evacuation of the workplace in the event of fire, this must also include cover for when fire wardens are on holiday, or off work due to illness.
If you, or your company do not have the time available to attend a classroom based fire marshal course, then we can help by offering online fire marshal, fire extinguisher training and awareness courses. Our online fire safety training courses will help you stay compliant with your workplace fire warden course requirements.
Our online fire marshal training and awareness courses are all RoSPA approved and CPD Certified and are conducted using a video based training system, with instructor led presentations and will help you comply with the regulatory reform (Fire Safety) order 2005.
Each training course has its own allocated of CPD time credits and all fire training certification can be printed on successful completion of each course. After you have completed the simple registration process you will be able to start your chosen fire marshal training, or fire extinguisher course programme at once.
Our online fire marshal training or fire extinguisher training programmes are easy to understand and complete and are an ideal learning solution for care homes, doctors, dental & hotel receptionists, schools, office staff, childminders, shops & retail outlets, or anyone who would like to gain current and up to date workplace fire marshal certification.
Select your required course below by clicking the course image, or you can select the "Online Health & Safety Training" image to be taken to our online health & safety training website, with many health & safety courses and fire training programmes that we have available for companies and individuals.